By Eve Smallman   11/14/23
The best color combinations for small spaces will make your place look so much more stylish. The right colors paired together can make a space feel brighter and more inviting, so it's a good idea to know what they are.
When decorating your small house or apartment, it can be tricky to know where to start in terms of picking colors that complement each other. If you don't have the budget to keep trying out different ones, it's a good idea to try and get it right the first time. That's where our expert advice comes in.
If you've been looking through small space decorating ideas and want to know what colors you should be painting and furnishing with, I've got you. I've spoken to designers to find out the best combos for small spaces that will work in every room.
Ready to get started? These shades are definitely the best paint colors for small spaces. For each combo, I've found colors that you can paint with and decor you can style, so you can get started ASAP.
1. LIGHT COLORS WITH BOLD COLORS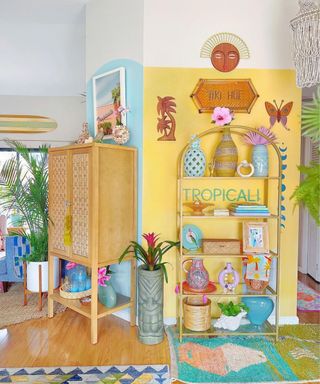 Light colors are great for making a small space look brighter. You can still use them to do that while bringing in your personality. "Using only light colors can sometimes make the space feel bland and uninviting — that's where adding a pop of vibrant or bold color comes in," says Jonathan Faccone, interior designer and founder of HALO Homebuyers.
The contrast between the light background and the bright accent creates depth and adds interest to the space. "Just make sure not to overdo it, as too much bold color can overwhelm the small space," he adds.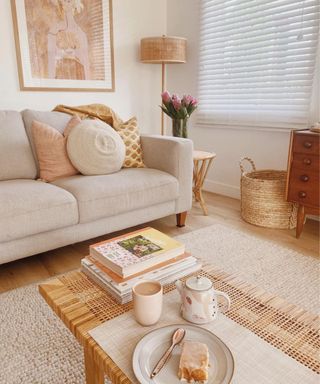 For those who love Scandi small living room ideas, this natural combo is the way to go. "Cream, with its soft and light tone, serves as an ideal base, creating an illusion of spaciousness and enhancing natural light," explains Ana Coddington, lead interior designer at Archival Designs.
She adds that the light wood adds just the right amount of warmth and texture, preventing the space from feeling flat and dull. "When you pair cream with light wood — like birch or maple — you've got yourself a beautiful match that perfectly complements each other."
Ana Coddington is the lead interior designer at Archival Designs. She has over 10 years of experience with consultations, CAD software, and space planning, helping to create unique and stylish homes.
3. MONOCHROMATIC COLORS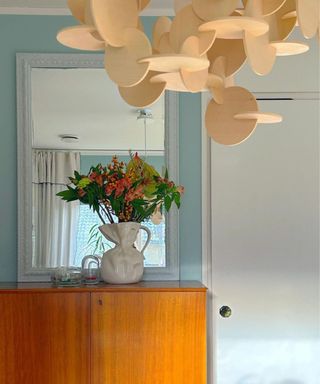 Using the same color in varying shades will create a sense of cohesion throughout your home. "For example, this could be using shades of light blue and navy blue in a bedroom or different hues of green in a living room," says Faccone. "Monochromatic colors create a harmonious and cohesive look, making the room feel more spacious." This also adds visual interest without being too overwhelming.
When choosing color combinations for each room, there are a few things to remember. "For bedrooms, I recommend using soft and calming colors like light blues, greens, or lavender to create a peaceful environment," says Ricky Allen, interior designer and founder of Ever Wallpaper. "For living rooms, you can play around with warm and inviting tones like earthy browns, rust oranges, and mustard yellows." These colors will make the space feel cozy and welcoming.
Ricky Allen is the Interior Designer and Director of Ever Wallpaper. It sells high-quality wallpapers and murals, using non-toxic, odorless, and environmentally friendly materials.
4. PASTEL AND WHITE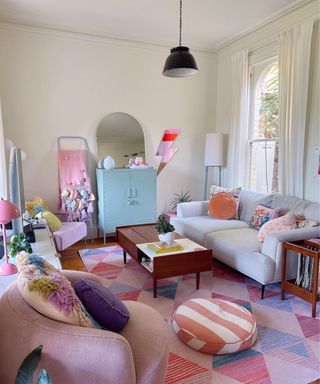 Love sugary sweet pastel tones? Pairing them with white will balance them out and make them stand out more. "Pastel colors, like light pink, pale blue, or mint green, are soft and gentle hues that add a touch of elegance to any room," explains Coddington. "When paired with crisp white accents, they create a fresh and airy feel that can make even the tiniest of spaces look bigger." This combination is perfect for creating a calming atmosphere in small spaces.
5. SAGE GREEN AND WHITE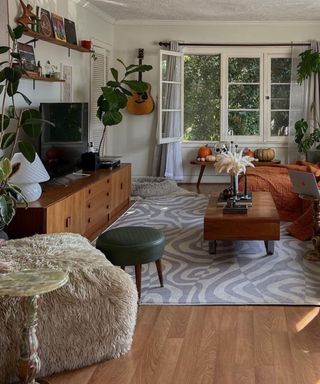 If pastels are not your thing, consider using sage green as the main color for a small space. "This muted green shade is very versatile and can work well with different design styles," Coddington tells me. "When paired with white accents, it creates a clean and serene look that's perfect for small spaces."
She adds that the lightness of white balances out the deepness of sage green, making the room feel more open and spacious. This color combination is also great for bringing a touch of nature indoors, adding a refreshing and organic feel to the space.
FAQS
WHAT IS THE BEST COLOR COMBINATION FOR SMALL SPACES?
The best color combination for small spaces that will showcase style, while making a space look bright and spacious, is white and pastel colors like baby pink and blue.
HOW TO CHOOSE THE BEST COLOR COMBINATION FOR SMALL SPACES?
If you're painting your small space, do paint swatches of the combinations you want to choose near a natural light source, so you can check they work in the space without painting the whole area.
---
Now you know the best color combinations for small spaces, you might be wondering what colors you should steer clear of. These are the worst paint colors for small spaces, according to design experts.