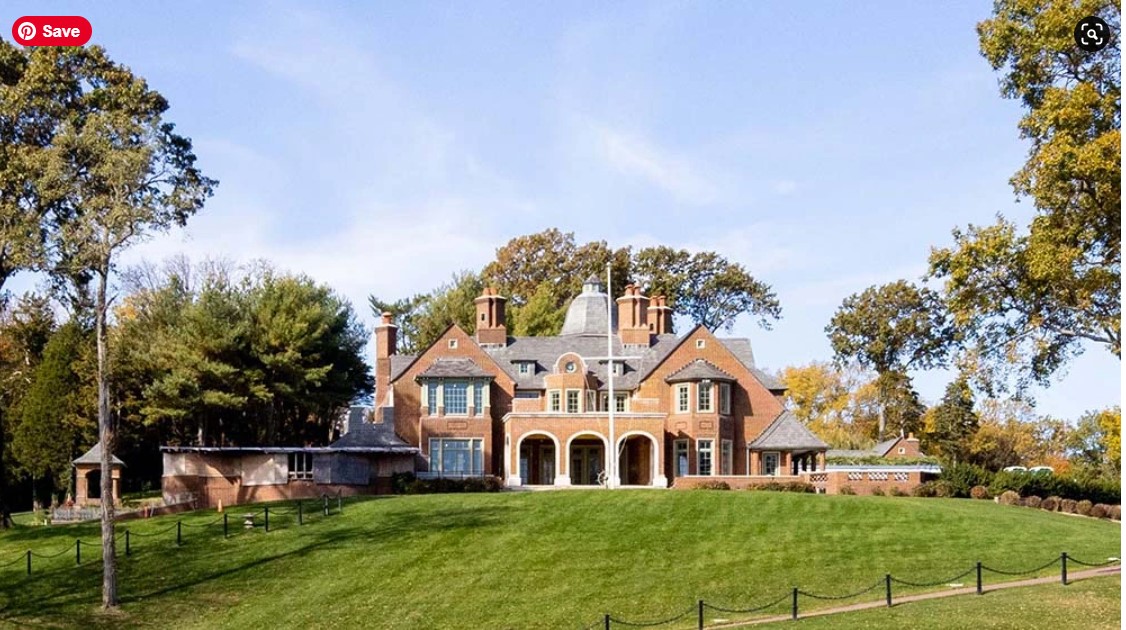 By Tori Latham
Billy Joel has long been known as Long Island's golden boy, but the musician is saying buh-bye to his home base out east.
The Piano Man has listed his Oyster Bay mansion for a cool $49 million, The Wall Street Journal reported on Friday. The 26-acre property, known as Middlesea, sits along the North Shore waterfront and includes a 20,000-square-foot main house, along with a beach house, a guest apartment, a gate house, and more.
Currently, the central home is undergoing renovations, but it includes five bedrooms and eight bathrooms, along with covered porches, brick columns and archways, and a two-story foyer with black-and-white marble floors. Plus, the home comes with a suite of amenities suited to a rock star: There's a spa and hair salon, a bowling alley, and a wine cellar. At one point, the home sported an indoor pool—along with the two outdoors—but Joel had it covered up to make a music room, the listing agent Bonnie Williamson with Daniel Gale Sotheby's International Realty told the WSJ.
Joel decided to list the house while renovations were still occurring because "whoever buys will want to do their own selections of how to paint and decorate and perhaps style the kitchen," Williamson said. It should be completed by the late summer or early fall.
Over the years, Joel acquired bits of property to amass his enormous estate: He paid $22.5 million for the first 14 acres in 2002, then snapped up the surrounding land. He's decided to give it all up now because he and his wife spend most of their time in Florida, where he bought a $22 million home in 2015.
The Grammy winner's decision to forgo his Long Island abode will be another family's gain, however. Along with all of the various indoor spaces, the property features a floating dock, boat ramp, and helipad, allowing you to skip the New York City traffic and arrive in style. And the various other homes on the acreage give you at least another 10 bedrooms for guests to enjoy.
So although Joel may no longer be living in a New York state of mind, you sure can be.
Click here to see all the images of Middlesea.